13/06/2018
Parking garage on campus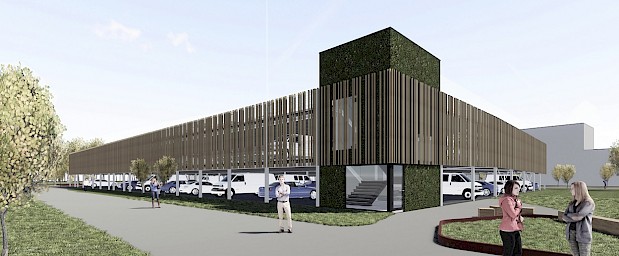 The construction of the parking garage on the campus has started in April and will be finished at the end of August at the start of the new academic year. In this way, we are concentrating the parking facilities on the campus more in one place and create space for the new building of Fontys School of ICT that will open its doors in 2020. This building will be placed on the site of the current parking area for R3. This parking capacity actually moves to the parking garage to be built. There will soon be 400 parking spaces here.
Please keep in mind that during the construction of the parking garage, 200 parking spaces will be less available on campus. The location of the parking garage is then temporary construction site. Gate 6, on the north side of the campus, is closed during construction. All other access gates are open.
Because the parking capacity on campus Rachelsmolen is significantly less during this period, we advise you not to come to Fontys by car or plan some extra time for parking in the area.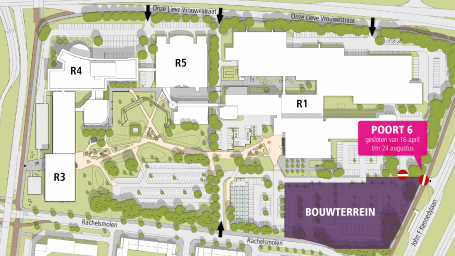 "Less parking places during construction"