13/06/2018
Monday 11 June 2018 - Signing session Partners in Education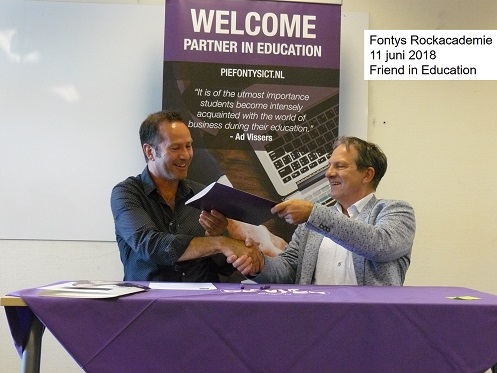 Hans van den Hurk signed on behalf of the Fontys Rockacademie the Friend in Education covenant. With this they will be involved in the Media Design education of FHICT for another 4 years. A nice collaboration in which the Rockacademie provides bands for whom students of semester 2 develop the branding.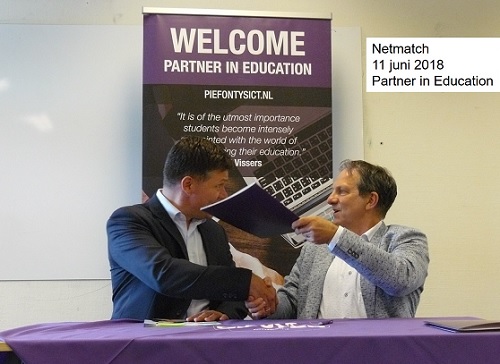 In this picture you see the hand over of the covenant between FHICT and Netmatch. CEO Eric van der Hout signed the covenant.
Netmatch participates in the education of semester 4 of Software Engineering, in which they contribute to the scrum.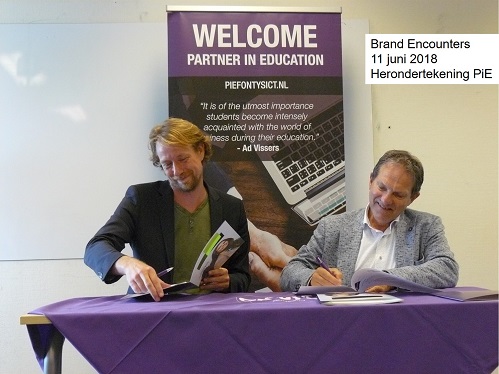 Here Ariën Kingma of Brand Encounters and Ad Vissers of FHICT resign the covenant for another 4 years of collaboration.
Brand Encounters provides cases for the students of Open Innovation to work on.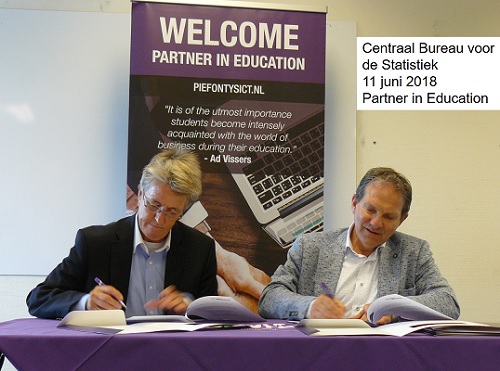 Also Statistics Netherlands (Centraal Bureau voor de Statistiek (CBS)) may call themselves Partner in Education from now on. Here you see Marijke Renaud sign the covenant.
The CBS provides interesting cases with additional data for the minor Applied Data Science.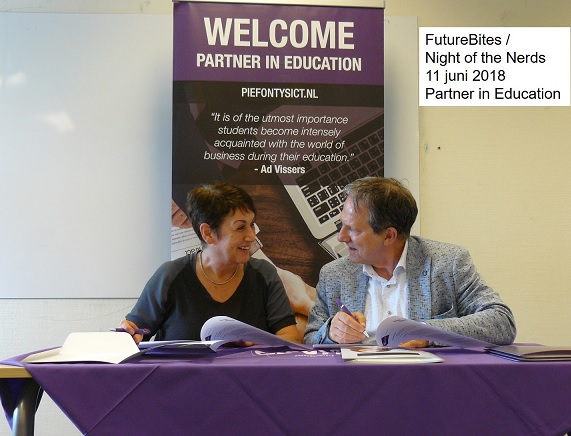 FutureBites, also known for the Night of the Nerds during the Dutch Technology week, is now a Partner in Education.
Jacqueline Pijcke signed the covenant on behalf of FutureBites. They make it possible for students of ICT & Game Design to provide to the Night of the Nerds. Besides that they are also a client and linking pin for ICT & Smart Mobile.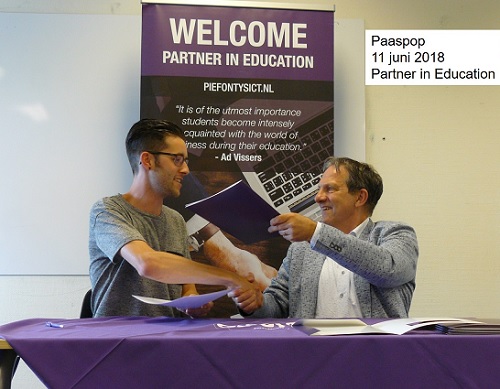 And last but surely not least Paaspop is also a Partner in Education.
In the picture you see alumnus Lorenzo Toffolo, who started his carreer at Paaspop with a graduation assignment for FHICT. He now councels students from Open Innovation and Delta student during projects for Paaspop.